Polarizing Kits Condensers
The polarized light microscope is designed to observe and photograph specimens that are visible primarily due to their optically anisotropic character. Anisotropic materials have optical properties that vary with the propagation direction of light passing through them.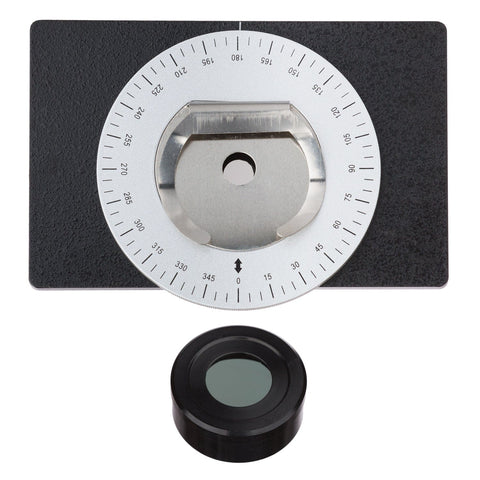 Free shipping on orders over $75
Fast and Same Day Shipping for orders
within the contiguous U.S
Easy 30 Day Returns
Purchase with confidence with our simple 30 day return policy
Quality Products
Enjoy high performance products
with a five year warranty on
AmScope Microscopes.
Do you have a question?
Our dedicated customer service team
is ready assist and find the products
you need.
Sign up today and get 10% off your next purchase!