Euromex Microscopen BV is a leading manufacturer of microscopes and other optical instruments. Founded in 1966, Euromex has grown into a first-class supplier of biological and stereo microscopes with corporate offices based in Arnhem, The Netherlands. Globally, Euromex is active in more than 120 countries. A wide range of customers such as schools and educational institutions, clinical and research laboratories, and industrial customers use Euromex microscopes.
Euromex offers research grade optical quality for Schools and the most demanding Life Science research applications, but at more competitive prices when compared to other leading brands. Designed in Holland, the microscopes include superb optics, an intelligent range of premium features and European craftsmanship that compete directly with the German and Japanese, Life Science laboratory and school microscopes. Euromex Microscopes are designed to capitalize on the continuing trend towards better value microscopes without compromising optical quality.
Stereo Microscopes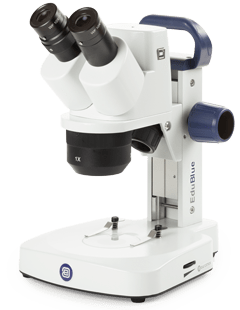 EduBlue
- Designed for Education
- Two or Three Magnifications
- Incident and transmitted 1 W LED lighting
SHOP NOW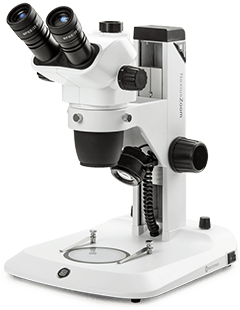 NexiusZoom
- Binocular and trinocular models
- 3 Watt lighting
SHOP NOW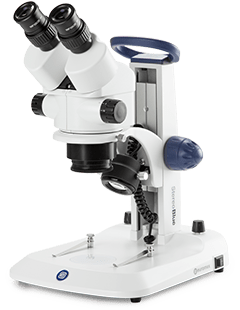 StereoBlue
- Designed for professionals
- Clear, high-resolution imagess
- Robust and sturdy
- Two magnifications or zoom magnification
SHOP NOW
Free shipping on orders over $75
Fast and Same Day Shipping for orders
within the contiguous U.S
Easy 30 Day Returns
Purchase with confidence with our simple 30 day return policy
Quality Products
Enjoy high performance products
with a five year warranty on
AmScope Microscopes.
Do you have a question?
Our dedicated customer service team
is ready assist and find the products
you need.
Sign up today and get 10% off your next purchase!