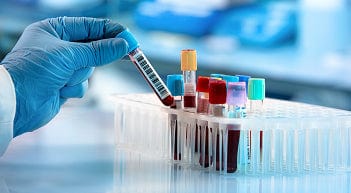 High quality, real-time images
The Q-scope family of handheld digital microscopes offers the best solution for a broad range of applications like industrial quality control, medical and life sciences, forensics, science and education, art restoration and many other fields.
Connect to the world
Get connected through USB or Wi-Fi to your Windows or Mac computer to observe and analyse your captured or live images with our powerful user-friendly software for advanced image processing. The Q-scope Wi-Fi models can also easily be connected to tablet computers.
Industry
With growing pressure for highquality products and worldwide decreases in components size, digital imaging has become a key tool used in industry for production, repair, R&D and quality inspection. Q-scope digital microscopes have proven to be an ideal tool for all applications due to their fast imaging and accurate measurement functions. Sharing information across the production floor or even worldwide can be done instantly-greatly approving efficiency.
Science and Education
'A picture is worth a thousand words' is an expression first used in 1911 and is still true, especially in science and education. Q-scope digital microscopes help projects come to life with vivid, crisp digital images. Options include via live imaging, time-lapsed images/videos or via high resolution images. Intuitive controls of both the microscope and software make Q-Scope microscopes easy to use for scientists or students at any skill level. Copy and paste a picture into your report or support delicate projects with accurate measurement results quickly and easily Q-scope digital microscopes.
Veterinarian
Digital microscopy using Q-scope digital microscopes is the best solution available for fast and reliable imaging for a wide range of veterinary applications. Owners of pets and animals are more and more demanding evidence of diagnoses and proof of results of treatments. Now Q-scope - with it's high-quality imaging capabilities - can easily and cost-effectively provide that documentation to your customers.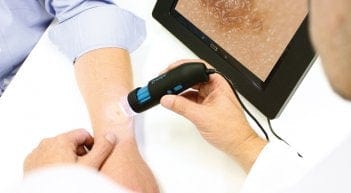 Medicine
Your patients are much more involved in the treatment they receive and increasinglt involved in understanding your diagnosis. Q-scope is a tool that you can use to both document the initial condition of your patient but also track his or her progress - all digitally. The Q-scope line of digital handheld microscopes is a must-have for any modern practice today. Images can be sorted in multiple formats and easily retrieved for review at a later date. Additionally, the variable zoom feature on most models ensure that a complete and thorough examination can be properly documented and even viewed in real-time by your patient.
Free shipping on orders over $75
Fast and Same Day Shipping for orders
within the contiguous U.S
Easy 30 Day Returns
Purchase with confidence with our simple 30 day return policy
Quality Products
Enjoy high performance products
with a five year warranty on
AmScope Microscopes.
Do you have a question?
Our dedicated customer service team
is ready assist and find the products
you need.
Sign up today and get 10% off your next purchase!